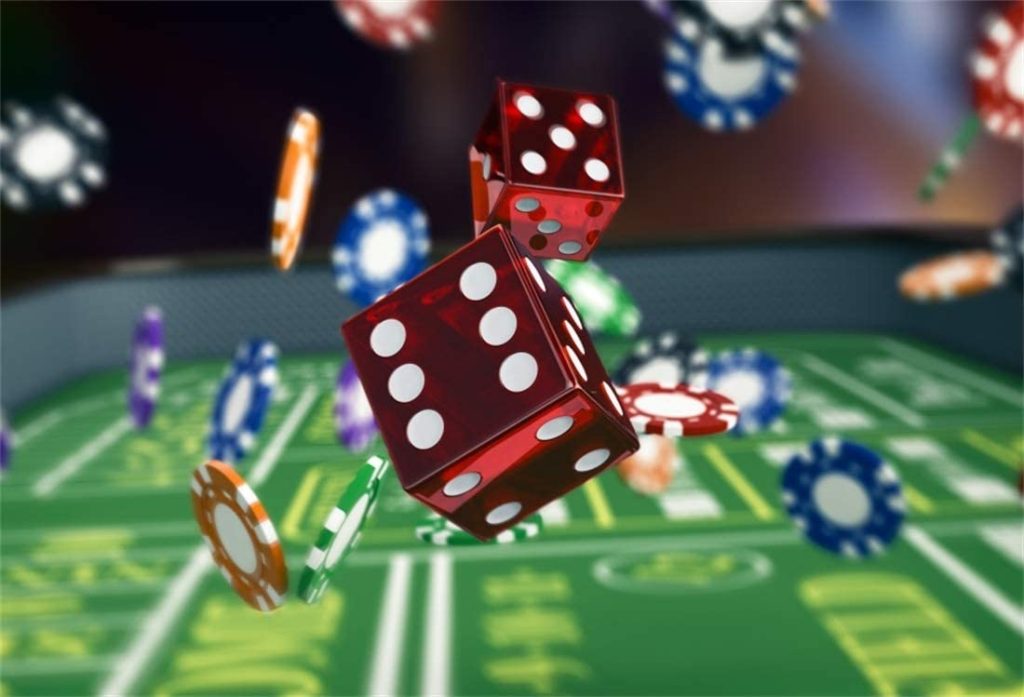 THIS SERVICE IS NOW AVAILABLE NATIONWIDE!
Now offering these Virtual Games – Blackjack, 3 Card Poker, Roulette or Mini-Craps
With some face-to-face events still on hold due to COVID-19, Philly Casino Parties and our affiliates are offering virtual options for your meetings and special events.
Enjoy an exciting evening of casino fun from the comfort of your own home using Zoom. Our virtual events allow guests to connect and have fun with friends, business associates and anyone with an internet connection and computer!
How It Works
You set the designated meeting time and select which casino game/s you wish to offer.

Then we provide you with a Zoom link and credentials for distribution to your guests to join in on the fun. Each one of the games can accommodate up to 7 guests playing at any given time, just as in a "live" casino event.
If having more than one casino game, we use Zoom breakout rooms with one gaming table and live dealer per room. Guests can either freely move between breakout rooms or if preferred be pre-assigned a designated room and time slot. It is entirely up to you!
To start, each player receives a set number of casino chips which our dealers will manage for your guests on the table. With years of experience, our dealers will explain the rules of the game and even offer lessons to the group before getting started.

Once the game begins, guests instruct the dealer on the amount of chips to be bet along with what their play will be for the designated game.

At the end of the Zoom time period, chips will be counted and winner/s announced.

***Please note, all casino play is done for entertainment value only. You may not play with cash or for cash prizes. Players may not purchase chips. All casino play must be done in accordance with any applicable state or local laws as well as inter-state commerce regulations.
Fundraising Events
Our virtual casinos are also a great way to do your fundraisers during this difficult times. Guests can make a donation to your 501 C 3 non-profit in order to attend your virtual celebration or purchase a ticket to your online event as long as there are additional offerings besides the casino entertainment.
Guests are provided with the Zoom credentials and all guests receive the same fixed amount of chips to begin the fun. Again, all casino play is done for entertainment value only. You may not play with cash or for cash prizes. Chips used to play may not be purchased at any time as this would be considered the same as playing with cash. All casino play must be done in accordance with any applicable state or local laws.
Funds are generated for your event from preliminary ticket sales, donations to your 501 c 3, and from table sponsorships, including an overall naming sponsorship package that you can set up. Breakout rooms can be named after a sponsor – e.g.// Room 1 – Blackjack sponsored by XYZ Company and we can even we can place 8×10 plexiglass placards with logos/names on each table.

Here is a sample breakdown of income and expenses from one of the events we did for an area non-profit which they have permitted us to share – click here
Themes
Just because the event is virtual, there is no reason you cannot also have a theme. Invite your guests to dress up, send them a recipe for your favorite cocktail or even a special dish to go along with the event. If your guests are all local, partner with an area restaurant to do delivery of a special meal to each of your attendees! Go James Bond Casino Royale and make your event black tie or choose from any number of casino themes!
Looking for custom gift boxes to go along with your event? For everything from cocktail boxes, to vino boxes to snack boxes, we recommend Cheers In A Box.
Looking for other entertainment ideas to add to your event and for additional breakout rooms? We recommend, Rainbow Promotions
---
For larger corporate events, we can provide you with a live demonstration upon request at a mutually convenient time.
---
PRICING
ONE FLAT RATE FOR EACH GAME WITH LIVE DEALER
Pricing has never been easier!
For each of our casino games: Blackjack, Three Card Poker, Roulette or Craps and a live dealer, gaming table and Zoom credentials there is a flat rate of $350 for up to 2 hours of game time. Each gaming table can handle 7 players (or households) simultaneously.

---
---
FREQUENTLY ASKED QUESTIONS
LARGE GROUPS – NO PROBLEM!
HOW MANY TABLES CAN YOU HANDLE AT ONE TIME?
In our Philadelphia/New Jersey offices, we can currently handle 7 gaming tables simultaneously. Through our Chicago affiliate, we can offer an additional 20 tables, and through our Washington D.C. affiliate an additional 20 more tables. As we are all connected via the internet and Zoom, location is unimportant and the experience to the end-user is seamless.
HOW MANY TABLES DO I NEED?
Each gaming table accommodates 7 players at any given time. So, it really comes down to how many people you need to play simultaneously. If you are offering other entertainment in breakout rooms (DJ, Dueling Pianos, Cooking Demos, Magician, etc.), not everyone has to play at the same time. You can have guests freely move between breakout rooms or you can also schedule them to time slots/tables.

Another strategy for larger groups and to hold costs is to split your event in half. Guests can register for the first or second hour and half time period. So for example, if you have 7 tables, you can accommodate 50 people playing simultaneously. For a group of 100, rather than double the number of tables, have half the group attend from say 6-7:00 and then the second half from 7:00-8. Your costs remain the same. An hour for each group is more than sufficient for game play and avoids Zoom fatigue.

The structure is entirely up to you but we will work with you to figure out your specific needs based on the number of guests, budget, and event goals.
DO I NEED BREAKOUT ROOMS?
If you are having more then one gaming table, then breakout rooms are essential. Each room would have one gaming table with live dealer. You can use additional breakout rooms for other entertainment or simply networking. We offer additional breakout rooms for free as part of your event package.
ADD A FREE SOCIAL NETWORK ROOM
If you are using breakout rooms for your event, we will gladly add an extra free room for your attendees to simply socialize and network when they are not playing any of the games. We can even make a representative of your organization or company the cohost for that room.
CAN I USE MY OWN ZOOM PLATFORM?
If you prefer to run on your own Zoom platform, you can simply set up each of our games as separate breakout rooms and make each of our dealers a cohost. If you use platforms other than Zoom, usually they can backlink into a Zoom connection. We have an IT person on staff if you need to discuss your particular set up.
HAVE MORE SPECIFIC TECHNICAL NEEDS OR USE OTHER PLATFORMS?
Every virtual event has its own configuration and unique requirements. Just give us a call or drop us an email and we will work with you to find the best solution for your event and your group.
ANYTHING ELSE I SHOULD KNOW?
In all rooms and with all games, our dealers will explain the rules and teach people how to play. Everyone catches on quickly, even if they have never played before.

If using our Zoom connection/credentials, we will gladly make any of your staff co-hosts as well. Just let us know who to authorize.

If we use your zoom credentials, we need you to make our dealers cohosts and you will need to assign them to breakout rooms ahead of your guest's arrival. If you choose to close breakout rooms at any point and re-open them later, you will need to move our dealers to their assigned rooms again.
---
MORE FAQ'S

Can I alter my order to add or subtract tables once I have gone to contract with you?
Yes, but we ask that you give us at least 14 days' notice prior to your event. This is especially important if your event exceeds 7 tables as we will have to coordinate with our affiliates to accommodate your order.

What is the minimum number of tables I have to book?
You can have an event with just one table if you like!

Does each person need their own PC or device? Or can we use one device as a group?
We really recommend that each person has their own device and zoom connection. If playing as a couple or as a household, having a single device will be fine.

If a participant spends all of their chips can she get additional chips?
Yes, of course!  If we are keeping track of top winners for you, the additional chips count as a debit to the bank but the guest can continue to play accordingly and have fun.

Do you offer any discount rates?
Sorry, but we do not. As with most businesses, Covid has taken a toll on the bottom line. We have been fortunate to keep our staff employed during the pandemic and really can not offer any discounting at this time.

When is payment due?
Payment is due prior to the start of your event. If paying by check, we need to receive it at least 48 hours before your event date. If paying by credit card online through our website, we need to receive payment at least 2 hours before the start time of your event.

Are there any other costs not mentioned?
Nope! However, if paying by credit card there is a 3.3% handling fee added to your total.

Do you have references?
Yes. Most of our clients are officers of major companies, organizations, or non-profits. We are extremely hesitant about giving out their contact information and strive to preserve their privacy. A number of testimonials can be found on our website as well as quite a few Google reviews. If you are definitely going to contract with us and still need a reference, we can provide a contact email to a prior client.

---
GETTING READY FOR YOUR VIRTUAL CASINO PARTY

– Download the Zoom Client for Meetings to your PC
https://zoom.us/download

– We STRONGLY RECOMMEND using a desktop or laptop pc. Tablets and cell phones may not have all functions enabled. Users of Chrome OS /Chromebook will have a hard time using breakout room functions which Zoom runs on.

– Be sure your audio and video are turned on

– Find a space to attend that is clear of noise and distractions

– Once logged in, switch to full screen – GALLERY VIEW

– Locate your dealers screen and mouse over the right corner where 3 dots appear and select PIN SPEAKER – this way you can clearly see the dealer, table, cards and chips at all times

– If you leave the game for a moment to take a break or attend to other business, please be sure to mute your microphone.

– If you wish to chat with other players – please click on chat on your zoom screen and a text chat box will open for your use.