Found A Cheaper Price Elsewhere? Here is what you should know!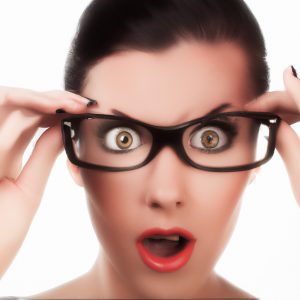 Budgets for any event are key as well as getting the best price available.  Chances are you will be getting at least three quotes for your upcoming event and the internet makes searching for a vendor even easier than before.
BUT NOT ALL QUOTES ARE ALIKE!
In our own search of market prices for casino events in the region, we have been quoted rates that were significantly less than our own.  In fact, we found it very difficult to understand how they could even operate at such a low cost until we dug a bit deeper as to what we were actually quoted!
So here are some questions you should be asking when you get what seems to be a great price quote –
Is the price all inclusive?
Many times the rate being advertised is merely for the gaming table and does not include the cost of the dealers, set up, delivery or other necessary services to fulfill your event. At Philly Casino Parties, our prices are all-inclusive and there are never any hidden fees.
Are the gaming tables full size, professional tables that are well maintained?
We found one competitor that offered a craps table for half our rate, but it was also half the size. Another company was simply setting up regular folding tables and laying poker or blackjack laydowns (felt coverings) on top of the tables. At Philly Casino Parties, we only use professional, full-size gaming tables that are regularly cleaned and maintained.
Are the dealers truly professionals?
Many companies make this claim, but their dealers are not licensed or experienced. We found many of the so-called dealers being paid minimum wage with the promise of tips. All too often these were simply friends or acquaintances who knew how to play cards. At Philly Casino Parties our dealers are our strength. We only use professional, experienced dealers and we pay them accordingly insuring that you get 110% at all times. Many of our staff have been with us for ten or more years and have set the standard in the industry.
How long has the company been in business? 
While there may be a few good startups out there, many have neither the experience or years in the special event business. Executing a casino party is more than just playing card games, it is understanding room layouts, traffic flow, advanced planning, guest relations, branding, fundraising, experiential marketing and more. At Philly Casino Parties, we have over 30 years of experience in both event planning and running casino parties.
Is the company reliable?
There is nothing worse than worrying about when your vendor is going to show up, will they be set up in time and how things will ultimately look and run once everything is in place. Will all the staff be there in time, presentable and ready to go before your guests arrive?  Have you checked their references? At Philly Casino Parties, we have an impeccable and proven track record for reliability!  We go out of our way to always be ahead of schedule, allowing time for traffic or other last-minute complications that may arise as with any event.  The last thing we want is for you to have to worry at all!
Is the company licensed and operating according to state laws?
The last thing you want is for your event to be shut down or raided by state authorities.  There are different regulations in Pennsylvania, New Jersey and Delaware for both corporate events and especially for fundraisers!  For instance, in New Jersey and Delaware the casino company must be licensed and approved for casino based fundraisers.  At Philly Casino Parties, we are fully licensed in all of the states in which we operate. Our casino coordinator is even state and FBI background checked and many of our dealers have state licenses in addition to background checks.  Don't be fooled by some companies that "borrow" a license from another agency by hiring one of their dealers. It just is not the same!
Is the company local?
With the internet, there is a host of out of state companies branding themselves as operating locally. Essentially, they are subcontracting services from other smaller local companies.  To maintain their profit margins and come in at lower prices, they are less concerned with the quality of the gaming tables and staff often subcontracting sight unseen.. At Philly Casino Parties, we have offices in both Philadelphia and New Jersey with boots on the ground to be sure quality is maintained at all times.