PAYMENT OPTIONS FOR DEPOSIT & BALANCE
For payment on your account, we accept all major credit cards, PayPal, Venmo and both personal and business checks.
Sorry but at this time we do NOT accept ACH, Zelle, or CashApp for security reasons.
ONLINE PAYMENTS THROUGH OUR WEBSITE (preferred)
Online payments may be made through our secure website at https://phillycasinoparties.com/product/make-a-payment/
Two payment methods are offered on check out –
(1) Credit Cards processed through STRIPE
(2) Payment by PayPal, Paypal Later (4 interest free installments), & Venmo.
Please note there is a 3.4% handling fee added to all online payments. ($3.70 per $100 dollars charged)
For your security, all payments are encrypted, and we do not store any credit card information.
ALL PAYMENTS WILL APPEAR AS RAINBOW PROMOTIONS (parent company) ON YOUR STATEMENT.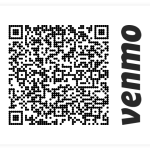 PAYMENT BY VENMO 
Payment may be made by Venmo to @Steven-Weisz-2
You can also use this link to insure accuracy – https://bit.ly/3BFgeGK
Last 4 digits for verification if required: 7313
IMPORTANT: Do not tag us as goods or services unless you are willing to add the additional services fees 3.49% + $0.49 to your final balance.
We should be listed as payment to friends. We do declare all income processed.
MAILING YOUR DEPOSIT OR PAYING YOUR BALANCE IN ADVANCE BY CHECK
If you are mailing your deposit or paying in full in advance of your event, please make check payable to Steven Weisz and mail to Steven Weisz, Philly Casino Parties, 204 Owen Avenue, Lansdowne, PA 19050 Please advise us in advance of using this method as this can take 5+ business days to process.
BALANCE OF PAYMENT IS DUE AT THE TIME OF THE EVENT
The balance of payment is due at the start of your event. Once our crew has set up your games, please make payment at that time. A check may be made payable to Steven Weisz and given to your casino coordinator or lead dealer.  If you prefer to pay your balance by credit card, paypal or venmo, we ask that you do it at least 4 hours prior to the start of your event so we can notify our crew before they leave for your event site.
PURCHASE ORDERS
We will only accept purchase orders from established Educational Institutions. However, even with a purchase order, payment must be made on or before the day of your event. We do not accept net 30, 60, 90 day billing under any circumstances. We will also not do ACH as a general rule and a physical check must be cut and given to us upon delivery.
PAYMENT PLANS
For those who prefer to pay in installments, we now offer PayPal Later. For qualified applicants, you can make 4 interest free installment payments via PayPal.
Visit the payment page on our website at https://phillycasinoparties.com/product/make-a-payment/ On check out select PayPal option and then PayPal Later.
W9 & 1099's
Please note for tax purposes, we are more than happy to supply you with a completed W9 form upon request.
The business address for ALL tax forms should be Steven Weisz, 204 Owen Avenue, Lansdowne, PA 19050.