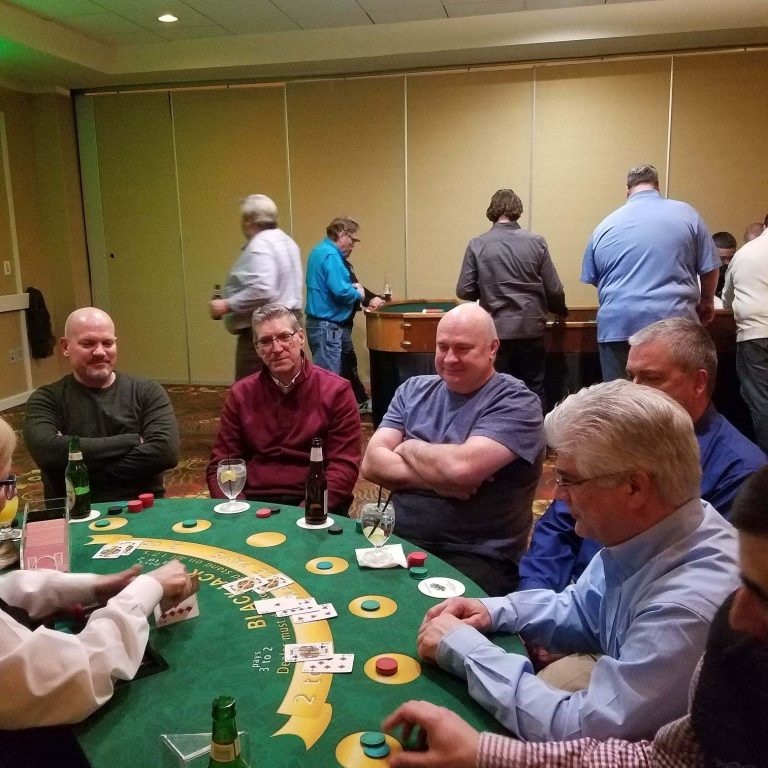 In this technological age of telecommuting, email, social media, cell phones, whatsapp and virtual meetings, there has been a steady movement towards a new form of networking, or shall we say an old, tried and true method – the handshake and a direct face to face conversation. It has now become about building relationships of substance and value.

One company that has been taking this form of "face to face networking" to heart for some time now is Rainbow Promotions, a Philadelphia based experiential event planner. Through one of their many specialty divisions, Philly Casino Parties, they have been providing this "new networking" to satisfied customers with authentic nights of casino entertainment for the better part of three decades.

Now it may seem a bit odd to host a casino night to generate social interaction, but in many ways, it provides the perfect opportunity for staff and clients alike to connect on a new level. It offers guests a friendly and relaxed environment in which to interact and get to know each other without all the standard formalities.

Philly Casino Parties provides complete turnkey solutions with top of the line casino equipment, friendly dealers, your own personal coordinator and years of marketing/development experience that allows you to create a memorable night of casino excellence. Their carefully hand selected staff are more than sensitive to the need of aiding in the creation of new social interactions and lasting connections. According to Steven Weisz, CEO, " our casino parties are not about gambling, but about creating an atmosphere where guests can easily get to know each other and establish new business relationships or re-kindle old ones. Playing a friendly game of cards, rolling the dice or spinning the roulette wheel simply creates a point of interaction and an environment in which this can happen."
Making the WOW factor easy
If you want to add a WOW factor to your next event or give your staff and clients the James Bond-esque treatment, then you are at the right place with Philly Casino Parties. Event planning can be stressful for anyone in the business world. You want to throw memorable events that are going to get everyone talking for all the right reasons. This can sometimes prove to be a little tricky, especially if you're not a seasoned corporate event planner. Organizing and hosting a stunningly realistic casino night is a great way to impress guests and give them an amazing night to remember. Philly Casino Parties provides you with everything you need to be able to achieve this.
Event Return On Investment (ROI) is really all about working backwards. Before you start scoping out venues or getting carried away with all your entertainment options, you need to think critically about your event goals and desired business outcomes.

If you are looking to improve your bottom line, then you already know it is about building relationships and building your team. This can only be truly done with face to face interaction.  Once you have solid event goals rooted in business outcomes, it's time for the fun stuff: determining exactly what your event should look like to turn those goals into a reality.

A casino night provides a social environment where people can relax, enjoy themselves, and focus on having a good time. This is the perfect setting to strengthen relationships, cultivate clients, and throw a friendly and welcoming bash the right way. The staff at Philly Casino Parties never overlook the importance of the social networking side of a business, and how much this can pay in dividends for the future of your company.