Secure the Ultimate Holiday Party: Book Early with Philly Casino Parties!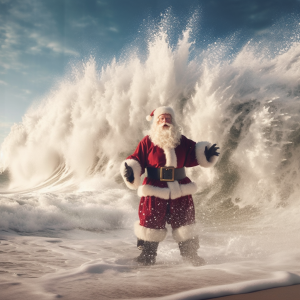 The holiday season is just around the corner, and it's time to start planning your annual company or group gathering. Whether you're organizing a corporate event or a social get-together, finding the perfect venue can be a daunting task. However, this year, it's crucial to act swiftly as dates are filling faster than ever. To ensure an unforgettable holiday party experience, consider booking your event early with Philly Casino Parties, the premier provider of thrilling casino-themed entertainment in the greater Philadelphia region, New Jersey and Delaware. Here are some of the advantages of securing your holiday party ahead of time.
Guarantee Availability:
Booking your holiday party early with Philly Casino Parties ensures that you get your preferred date. As the demand for event spaces and entertainment soars during the holiday season, both venues and Philly Casino Party services tend to get booked quickly. By securing your booking in advance, you can avoid the disappointment of missing out on your desired date and ensure that your party takes place on the ideal day.
Greater Venue Selection:
Early booking provides you with a wider range of venue options. Philly Casino Parties works with various exceptional venues throughout Philadelphia, offering diverse spaces to suit your party's size and theme. From stylish hotels and elegant ballrooms to trendy lounges and rooftop venues, you'll have more choices available when you book early. This allows you to select the perfect setting that aligns with your vision and creates a memorable experience for your guests.
Customized Party Planning:
When you book your holiday party early with Philly Casino Parties, you gain access to their expert event planning services. Their dedicated team will work closely with you to understand your specific requirements and tailor the party to your preferences. Their professionals will guide you through every step, ensuring a seamless and personalized experience.
Premium Casino Entertainment:
Philly Casino Parties specializes in providing thrilling casino-themed entertainment for all types of events. By booking early, you secure the finest selection of casino games, including blackjack, roulette, poker, and craps. Their professional and charismatic dealers will engage your guests, creating an immersive and exciting atmosphere. Casino-themed parties have always been a hit during the holiday season, and Philly Casino Parties takes it to the next level with their authentic equipment and experienced staff.
Stress-Free Organization:
By reserving your holiday party in advance, you can avoid the last-minute rush and enjoy a stress-free planning process. Philly Casino Parties' seasoned event coordinators will handle all the logistics, allowing you to focus on other essential aspects of your event, such as guest lists, invitations, and other entertainment. With their expertise and attention to detail, you can trust that your holiday party will be executed flawlessly, providing you and your guests with an unforgettable experience.
The holiday season is a time for celebration and creating lasting memories. By booking your holiday party early with Philly Casino Parties, you can secure your preferred date, choose from a wide selection of venues, and enjoy the expertise of their event planning team. With their premium casino-themed entertainment and stress-free organization, your holiday party will be the talk of the town. So, don't delay—act now and guarantee an extraordinary holiday event that will leave a lasting impression on your guests.