Indulge in a Thrilling Summer Adventure with Philly Casino Parties
Gather your friends and family for an unforgettable Summer event filled with excitement, laughter, and non-stop entertainment.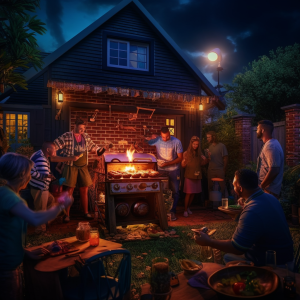 Picture this: a sunny day, refreshing drinks, and a stunning casino setup right in your backyard. Philly Casino Parties brings the electrifying atmosphere of a Las Vegas casino right to your doorstep. Whether you're hosting a backyard barbecue, a poolside bash, or a casual get-together, our casino-themed parties are the perfect addition to take your summer event to the next level.
Here's why Philly Casino Parties is the top choice for your summer gathering:
Endless Fun: Get ready for a whirlwind of excitement as you indulge in a wide range of thrilling casino games. From blackjack and poker to roulette and craps, there's something for everyone, regardless of skill level. Our friendly and professional dealers will guide you through the games, ensuring a fantastic experience for all.
No Risk, All Reward: Enjoy the authentic casino experience without worrying about losing real money. Our parties use custom-made fun money, allowing your guests to try their luck and win big without any financial stress. It's all about the thrill of the game and creating unforgettable memories.
Tailored to Your Taste: We understand that every event is unique, and we're here to make it even more special. Philly Casino Parties offers customizable packages that cater to your specific needs. Choose from a variety of casino games and additional services creating a personalized experience tailored to your summer event.
Professional Excellence: With years of experience in the casino entertainment industry, Philly Casino Parties is synonymous with professionalism and quality. Our team of experts will handle every detail, from setup to breakdown, ensuring a seamless and stress-free experience for you and your guests. Sit back, relax, and enjoy the party while we take care of the rest.
Unforgettable Memories: What's a summer event without unforgettable moments? Philly Casino Parties guarantees a night of laughter, friendly competition, and memories that will be cherished for years to come. Whether you're celebrating a birthday, graduation, or simply making the most of the summer season, our casino-themed party will leave a lasting impression on all your guests.
Don't miss out on the hottest summer entertainment in town! Contact Philly Casino Parties today and let us turn your event into a sensational casino extravaganza that will keep your friends and family talking for years to come. Get ready to roll the dice and make this summer one for the books!